We're on our way!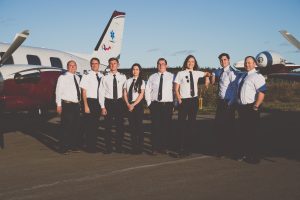 Atlantic Air Charters have been serving the East Coast for 40 years.
Atlantic Charters has been providing Canada with a reputable charter service since 1982.
We are offering domestic and international aircraft charters, specifically executive passenger, medevac and cargo services. Our company is serving the North and Eastern seaboard 7 days a week, with charter service to nearly any airport.
Our fleet of Piper Cheyenne III, Piper Cheyenne IIXL and two Navajo's makes us extremely versatile, answering any request. Our Cheyenne III is a one-of-a-kind aircraft providing comfortable travel for both short and long haul flights to destinations as far as 2000 miles at a time. The Navajos are also perfect for short and long distance flights.
Here are some examples of the many airports we fly in and out:
Baie Cameau

Bangor

Bathurst

Blanc-Sablon

Bon Adventure

Boston

Charlottetown

Deer Lake

Digby

Fogo

Fort Frances

Fredericton

Gander

Gaspe

Goose Bay

Grand Manan

Halifax

Havre St-Pierre

Kuujjuaq

London

 Îles de la Madeleine

Matane

Miramichi

Moncton

Mont Joli

Montreal

New York

Natashquan

Ottawa

Pokemouche

Port Hawkesbury

Portland

Quebec City

Saglek

Saint John

Schefferville

Sept-Iles

St. Anthony

St-Augustin

Stephenville

St. Stephen

St-Pierre

St. John's

Sudbury

Sydney

Val-D'Or

Thunder Bay

Toronto

Wabush

Winterland

Yarmouth
Our experienced staff are committed to providing our passengers with a comfortable and safe flight.
Contact us today for more information, or visit Our Planes section for a detailed list on the aircrafts that we fly.